Sampson Akligoh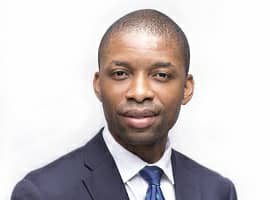 Non-Executive Director
Sampson has over 10 years' experience in investment banking and asset management, during which he has played roles as an Economist, Fixed Income Strategist, Fund Manager, and Head of Research.
He has been at the forefront of innovations at Databank, ADC African Development Corporation, including developing the first welfare index for Ghana, helping to restructure the Asset Management unit of Databank, amongst others.
He has also written extensively on the Ghanaian and SSA economies, including analyst opinions and interviews in international media and publications. Sampson holds a BA (Honours) in Economics & Law from the Kwame Nkrumah University of Science and Technology and a Masters in Economic Policy and Corporate Strategy from the Maastricht School of Management, Netherlands.
Sampson is currently the Economic Advisor/ Ag. Director of the Financial Sector Division, Ministry of Finance.